In 2021, Libya's economy is on the rebound, on the middle of an economic boom, growing at an unprecedented rate of 177.3%. The country has seen a large increase in hydrocarbon output, leading to investments and growth in household consumption. The banking system is still feeling the effects of conflict, but the outlook for economic growth remains positive.
Although the Libyan economy faces some challenges, it remains well positioned for continued growth in the coming years – and is well positioned to become one of the most important in Africa in years to come. Thanks to reforms and a diversification away from reliance on oil revenue, the country is well placed to take advantage of opportunities in the global economy. With a young population and favourable demographics, Libya is poised for a bright future.
The Economic Boom: Indicators
The strong growth in GDP in 2021 was driven by a large increase in hydrocarbon output, which resulted in higher investment and household consumption. This trend not only appears to be consolidating, but is also expected to continue growing as oil production rises. The fiscal balance recorded a surplus of 13.8% of GDP, and inflation is projected to stay elevated at 3.7% in 2022. The current account balance is also expected to improve, reaching a surplus of 5% of GDP by 2023.
Furthermore, the explorations of Eni and BP to start extracting gas from the Libyan mediterranian of a field larger to the Egyptian Zohr field will further consolidate this trend. Additionally, Libya expects oil revenues of between 35 and 37 billion dollars this year, the highest since 2013. This increase in revenue is likely to boost the Libyan economy further, as it will allow the government to invest in much-needed infrastructure projects. With its vast reserves of oil and gas, Libya is well positioned to become an even more significant player in the global energy market.
These trends are all positive indicators for the economy, and suggest that GDP growth will continue to be strong in the coming years.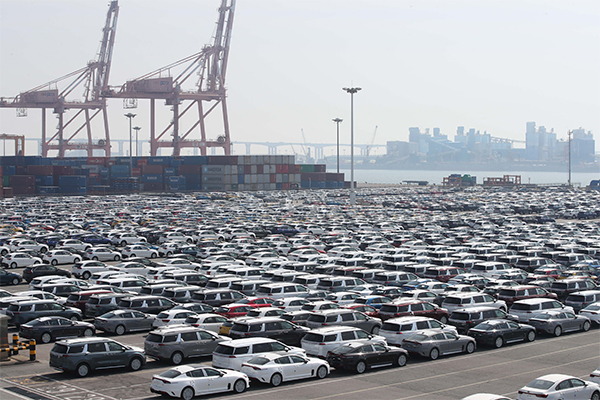 A Growing Banking Sector
The banking system in Libya is still feeling the effects of conflict, but reforms are underway to improve the operating environment. In early 2021, the Libyan dinar was significantly devalued to harmonize the official and parallel market rates. Despite these challenges, the outlook for economic growth remains positive. The economy is projected to grow by 3.5% in 2022 and 4.4% in 2023.
A number of factors are driving this growth, including an increase in oil production and government investment in infrastructure projects. The banking sector is also expected to benefit from these trends, as increased economic activity will lead to higher demand for loans and other banking services.
However, the sector faces a number of challenges, including high levels of non-performing loans and a lack of trained staff. Nevertheless, the Central Bank of Libya is committed to reforming the sector and creating a more conducive environment for growth. These efforts are likely to pay off in the coming years, as the Libyan economy continues to expand.
Surfing the Libyan wave
If you're looking for a country with a strong economy and plenty of opportunities for investment, Libya is a great choice. The country's economy is on the rebound, with businesses booming. Although there are still some challenges that need to be addressed, such as the banking system's operating environment, the overall outlook for economic growth remains positive.
The Euro-Libyan Trade Center is committed to helping create a stronger economy, and its efforts are instrumental in making change happen.
If you're looking to invest in Libya, now is the time! With the country's economy showing signs of strength and renewed growth potential, you can be confident that your investment will pay off.
Contact the Euro-Libyan Trade Center today to learn more about investing in Libya.
---
Championing Synergistic Growth
The Euro-Libyan Trade Center (ELTC), is a non-partisan, non-profit trade promotion agency working in cooperation with the GUCC to strengthen economic relations between Europe and Libya.
ELTC strategically positions itself as an enabler of transcontinental economic activities, offering a structured platform for entities with vested regional commercial interests. We are dedicated to enhancing operational capacities, broadening market access, and heightening the competitive index of enterprises within the region.
For tailored organisational strategy consultation, kindly reach us at +44 207 193 5556 or submit an inquiry via the provided contact form.
Follow us on: 
Ready to Elevate Your Business?
At the forefront of our mandate to drive economic development, we are dedicated to fostering meaningful partnerships with regional stakeholders, businesses, and professionals across diverse industries, charting a course towards a brighter, shared future.
For inquiries, please complete the form below or reach out to us at +44 207 193 5556