The Euro-Libyan Trade Center is thrilled to announce the upcoming "Made in Libya" event, set to take place in Niamey, Niger from March 6th to 11th, 2023. Organized by the Libyan Industry Union (LIU), this event aims to promote economic diversification, Libyan exports, and transit trade opportunities. The success of the first "Made in Libya" event, held in Tunis in November 2021, prompted the decision to expand the event to sub-Saharan Africa through Niger.
Niger-Libyan Relations: Economic Ties
Modern economic ties between Libya and Niger have a long history dating back to the 1970s when Libya and Niger established diplomatic relations. The two countries have cooperated in various fields such as trade, investment, and infrastructure development. Libya has been one of Niger's major trading partners, with exports from Niger to Libya primarily consisting of agricultural products, livestock, and mining products. In return, Niger imports mainly oil and gas, machinery, and transportation equipment from Libya. The two countries have also signed several agreements and Memorandum of Understanding (MOU) to further strengthen their economic ties, including agreements on trade, investment, and technical cooperation.
However, the ongoing political turmoil in Libya has disrupted this relationship in recent years. Increasing economic instability has resulted in a decline in trade between the two countries. The sanctions and the closure of land borders have also affected the trade between the two countries. This has led to a decline in economic activities between the two countries, and the loss of jobs and income for people on both sides.
Promoting Libyan Exports and Transit Trade
The "Made in Libya" event in Niamey aims to strengthen and revitalize economic ties between the two countries by promoting trade and investment opportunities. The event will serve as an opportunity for Libyan manufacturers, traders, and service providers to showcase their products and services to potential buyers and investors from Niger and its neighbouring countries.
This will open new channels for trade and investment between the two countries, creating new jobs and income opportunities for people in both countries. The event will also help to establish transit trade routes, which will further enhance economic ties.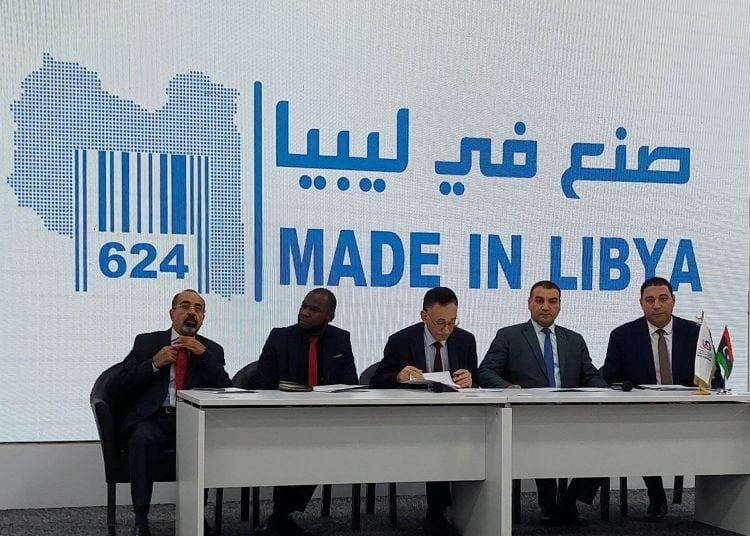 Transit Trade Opportunities
The export of products to Niamey for the event will act as a test run. Some goods will be shipped by sea while others will test the transit trade route by road. The freight by road is expected to take 20 days from the last Libyan point in Gatrun to Agadez, Niger and another 3 days to the capital Niamey. Libyan manufacturers and traders are not seeking a profit on this expedition, and the government of Niger has made an exception for products to enter tax and customs-free.
Companies from Tunisia and Italy, and possibly others, will also be participating in the Niamey event, seeking transit routes for their products. This highlights the potential for transit trade through Libya as a form of economic diversification, which can be developed through the three probable routes: the Misrata-Tamenhint-Niger route; the Zuwara-Wester route, and the Tripoli-Agadez route.
Economic Diversification and a New Vision
Economy and Trade Minister Mohamed Hwej has emphasized the importance of exploiting Libya's geographic position as an asset. He stated that in a world of competing interests, Libya needs to diversify its economy beyond oil and create a diverse national industry, including industry, trade, agriculture, services, and a knowledge economy. He also emphasized the need for a new business-led vision, where the state is simply the maker and adjudicator of rules. Libya's Chambers of Commerce, Business Councils, and Industrial Union (the business sector) need to create this new vision and change the state's current vision, as current rules and regulations are indeed a barrier to economic progress.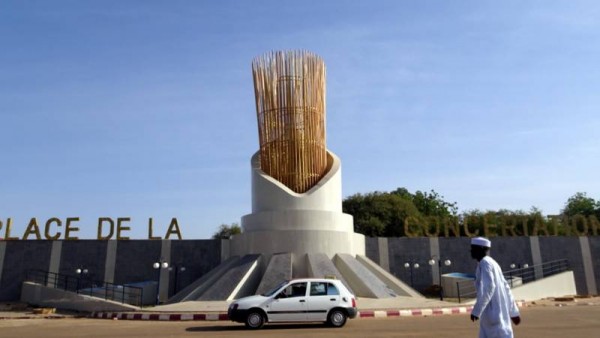 A Future to Be Built
The Euro-Libyan Trade Center is committed to helping companies establish in Libya and take advantage of the opportunities for trade and investment. Our team of experts has extensive knowledge and experience in the Libyan market and can provide valuable support and guidance to companies looking to do business in Libya. We offer a wide range of services, including market research, business development, and legal and regulatory support. We also have a network of local partners and contacts that can assist companies in navigating the Libyan market. 
Attending the "Made in Libya" event in Niamey is an excellent opportunity for companies to learn more about the Libyan market, meet potential partners and customers, and explore investment opportunities. The Euro-Libyan Trade Center encourages all interested parties to attend the event and take advantage of the opportunities for trade and investment.
---
Championing Synergistic Growth
The Euro-Libyan Trade Center (ELTC), is a non-partisan, non-profit trade promotion agency working in cooperation with the GUCC to strengthen economic relations between Europe and Libya.
ELTC strategically positions itself as an enabler of transcontinental economic activities, offering a structured platform for entities with vested regional commercial interests. We are dedicated to enhancing operational capacities, broadening market access, and heightening the competitive index of enterprises within the region.
For tailored organisational strategy consultation, kindly reach us at +44 207 193 5556 or submit an inquiry via the provided contact form.
Follow us on: 
Ready to Elevate Your Business?
At the forefront of our mandate to drive economic development, we are dedicated to fostering meaningful partnerships with regional stakeholders, businesses, and professionals across diverse industries, charting a course towards a brighter, shared future.
For inquiries, please complete the form below or reach out to us at +44 207 193 5556