Earlier this week, Algeria's state-run Sonatrach reignited collaboration with Libya's National Oil Corporation, a move catalysed by the stabilizing geopolitical landscape with the aim to harness the untapped hydrocarbon wealth within the Ghadames Basin. The strategic re-entry not only revives historical economic ties but also signals the potential emergence of a new energy hub at the heart of the Mediterranean. With a clearly defined technical roadmap and rejuvenated interest from international energy corporations, the question arises: Could this alliance between Algeria and Libya redefine North Africa's position within the global energy landscape?
Sonatrach's Strategic Return to Libyan Gas Exploration
Sonatrach, under Chairman Rachid Hachichi, led a high-level delegation to Tripoli to re-engage with Libya's National Oil Corporation (NOC), marking a definitive re-entry into Libyan gas exploration efforts. This step, detailed in a Sonatrach communiqué, responds to a more stable geopolitical climate and improved security conditions, with the goal of renewing and enhancing energy cooperation between the two nations.
The meeting with NOC's Farhat Bengdara revealed a shared eagerness to strengthen their operational alliance and capitalize on the region's hydrocarbon resources more effectively. A joint expert task force from Sonatrach and NOC is preparing to complete a technical plan for resuming exploration, with key meetings slated for November 8, 2023.
Historical Interlude and Prospects
Sonatrach's re-entry into Libya is rooted in a strategic narrative that started over two decades ago, marked by significant investments totalling in excess of $750 million. The discoveries in the Zintan region, with their promising reserve estimates, are a testament to the potential of Algerian-Libyan cooperation in the energy sector. Disruptions, once dictated by regional instability, have conceded to a targeted strategy for re-engaging with vital exploration blocks within the resource-rich Ghadames Basin.
Straddling the boundaries of Libya, Algeria, and Tunisia's southern edge, the Ghadames Basin is a vital hydrocarbon reservoir with proven abundant, yet underexploited, reserves. Sonatrach's renewed focus on on plots (065) and (96/95) within this basin marks a critical phase of economic reintegration, seeking to harness and maximize the shared hydrocarbon resources of this strategic tri-border region.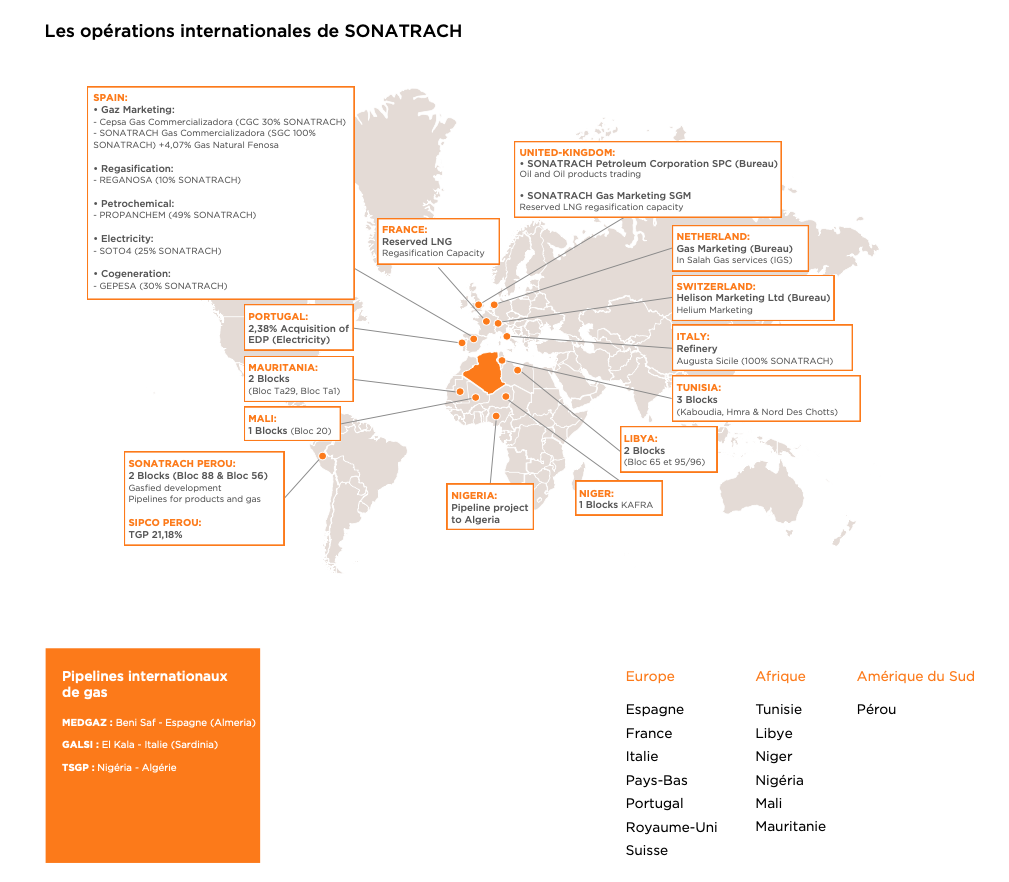 Algeria and Libya, Towards a Unified Energy Coalition?
The re-engagement of Sonatrach in Libyan hydrocarbon exploration represents an evolution in economic collaboration between the two nations, utilizing their respective strengths and interlinked economic interests. This approach aligns with principles of game theory, targeting enhanced collective outcomes and sectoral influence.
The concept of regionalism is central to this partnership, positing that cooperative efforts in the energy industry can lead to increased efficiency and innovation. Through the integration of their energy industries, Algeria and Libya are positioning themselves to enhance the competitiveness and power of North African energy hub.
Moreover, the partnership is strategic in terms of negotiation, with parallels drawn to the Nash Equilibrium, indicating that each country is seeking to improve its standing by considering the other's strategies. This cooperative stance may progressively enhance their international negotiating power as they progressively sharpen their bargaining power.
The Rekindling of Global Energy Commitments to Libya
Libya's resurgence on the global energy stage is poised for amplification with the anticipated 2024 oil and gas licensing round—its first since 2007. This strategic move follows Eni's $8 billion deal for offshore gas project set to deliver approximately 760 million cubic feet per day (ft³/d), a significant boost to Libya's gas production and export capabilities. Despite political complexities and awaiting the final investment decision (FID), the project targets a 2026 operational date.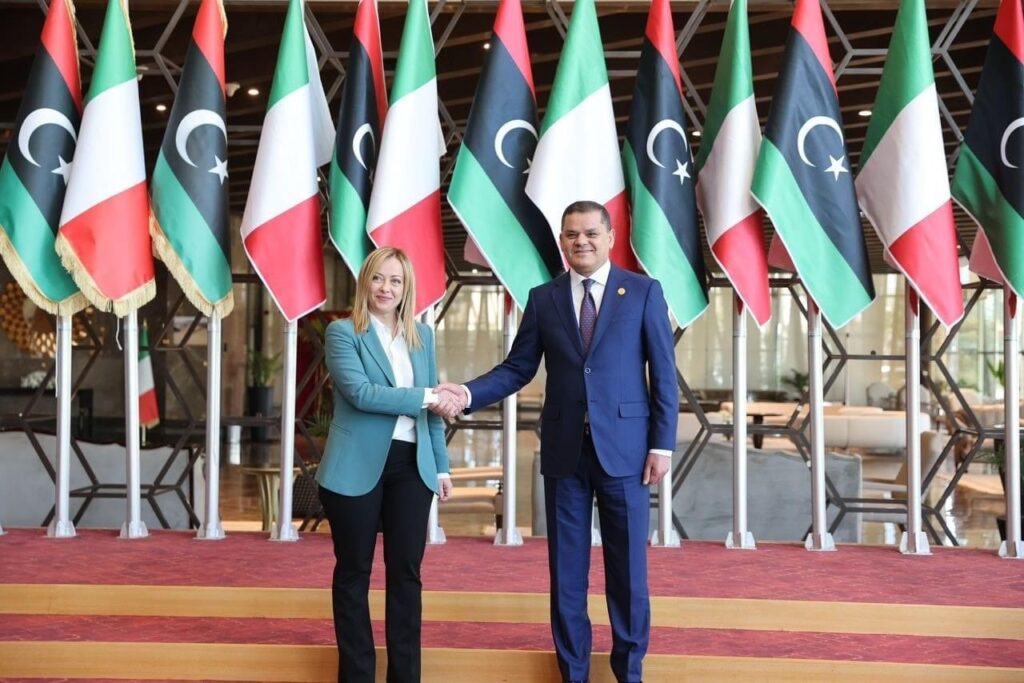 On the infrastructure front, Libya is exploring ambitious enhancements, including a new LNG facility to succeed the dormant Marsa el Brega and a pipeline connecting to Egypt's expansive LNG network. These initiatives represent Libya's drive to not only meet a domestic gas demand of 1.3 billion ft³/d—currently at the threshold of sufficiency—but to also scale up export capacity, which has seen a marginal increase from last year's low to 265 million ft³/d through the Greenstream pipeline.
The optimism in Libya's energy sector is echoed by major oil firms, who are lifting force majeure and recommitting to the region. Eni and British Petroleum have officially informed the National Oil Corporation (NOC) of their intent to resume exploration in the Ghadames Basin and offshore "C" block. These reaffirmed commitments reflect a recalibrated risk assessment by multinational corporations, positioning Libya once again as an attractive destination for energy investments and signaling a broader resurgence of international interest in Libya's hydrocarbon potential.
A New Era for Libya's Global Market Integration
In summary, the recent alliance between Algeria and Libya, through Sonatrach and the National Oil Corporation, represents a noteworthy development in the context of the North African energy sector. The targeted development of the Ghadames Basin's resources, spurred by political stabilisation, has the potential to propel the Mediterranean into a significant energy nexus. With upcoming technical collaborations and the first Libyan oil and gas licensing round since 2007, there is a palpable momentum that may attract robust international investments.
Such movements are harbingers of confidence, signalling a recalibration of risk and reaffirmation of interest from global energy players. If successfully leveraged, this partnership may not only enhance the domestic energy infrastructure but also fortify North Africa's role in the global energy supply chain, thereby reshaping regional economic contours and contributing to the global market's diversity and resilience.
---
Championing Synergistic Growth
The Euro-Libyan Trade Center (ELTC), is a non-partisan, non-profit trade promotion agency working in cooperation with the GUCC to strengthen economic relations between Europe and Libya.
ELTC strategically positions itself as an enabler of transcontinental economic activities, offering a structured platform for entities with vested regional commercial interests. We are dedicated to enhancing operational capacities, broadening market access, and heightening the competitive index of enterprises within the region.
For tailored organisational strategy consultation, kindly reach us at +44 207 193 5556 or submit an inquiry via the provided contact form.
Follow us on: 
Ready to Elevate Your Business?
At the forefront of our mandate to drive economic development, we are dedicated to fostering meaningful partnerships with regional stakeholders, businesses, and professionals across diverse industries, charting a course towards a brighter, shared future.
For inquiries, please complete the form below or reach out to us at +44 207 193 5556