As Libya gradually returns to normality, foreign investors are starting to take note of the country's massive oil and gas reserves. One company that is particularly bullish on Libya's potential is Petrojet, which has announced a return to the Libyan oil sector after years of absence. This move could provide a much-needed boost to the Libyan economy and help rebuild the country's infrastructure. Petrojet has a long history in Libya and is well-positioned to capitalize on the resurgence in activity there.
Getting Libyan Oil Production back on track
The announcement was made earlier this week after a virtual meeting between NOC chairman Mustafa Sanalla and President of PetroJet Walid Lutfi, as well his assistant Hossam Kamal. The parties involved in this agreement are eager to resume their work at Libya's oil sector, following recent developments which have been affecting it greatly these past few months.
The two sides discussed how the Petrojet can provide assistance to improve oil production in Libya by maintaining gas lines and port infrastructure. They also talked about rehabilitating closed fields, refineries, or any other operations that are currently not operating at full capacity due which would increase rates of output for this country's reserves.
Petrojet assured its readiness to implement these projects, confirming that they are ready for the reopening of their headquarters in Libya and following developments within this country's oil sector. Most notably among them being an upcoming project at South Refinery which will hopefully allow Petrojet's participation as well-equipped contractors with capabilities beyond just engineering services.
The company expressed desire by harnessing expertise from all walks – even those not related directly towards fossil fuels. Furthermore, Sanalla expressed his happiness with the return of Petrojet to work in Libya, stressing that Petrojets is determined for them both – the company and its employees to contribute as much they can towards completing projects.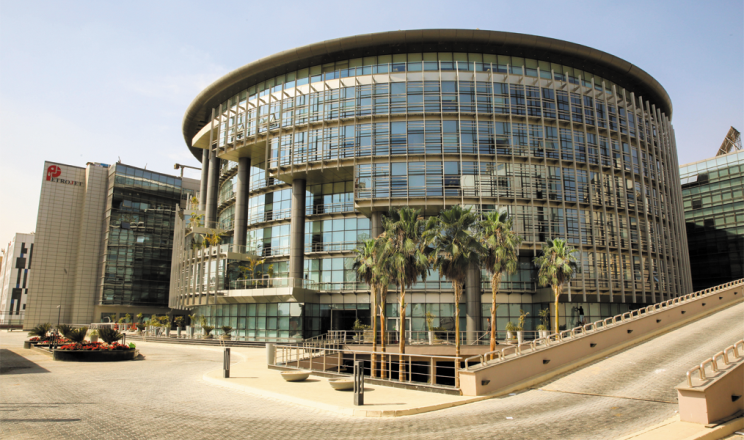 The Stability of Libya: Crucial for the EU
The European Union is one of the world's largest consumers of oil, and Libya is a major supplier of crude oil to the EU. In 2010, Libya supplied the EU with 11% of its imported oil.
The continued stability and prosperity of Libya is therefore important for the EU, both in terms of energy security and as a key partner in addressing the many challenges faced by the region.
The EU is working with the Libyan authorities to support their efforts to build a peaceful, prosperous and democratic society. We are also providing assistance to help Libya meet its energy needs and ensure a reliable supply of oil to the EU.
The EU is committed to supporting Libya as it embarks on its transition to democracy.
The European Union is devoted to supporting Libya in its transition to democracy. Furthermore, the EU is working closely with the Libyan authorities to help them build the institutions and infrastructure necessary for a functional democracy. This includes providing training and capacity-building support for Libyan civil servants, as well as helping to establish an independent judiciary and media. We will continue to work with the Libyan authorities to help them meet the challenges they face.
Get your foot into the Libyan oil production
Libya is a crucial piece of the European energy puzzle, and as its oil production ramps up it will become even more important. Petrojet can provide the necessary assistance to improve production and get things back on track. The Euro-Libyan Trade Center offers a gateway to doing business in Libya and access to their vast market potential. If you are interested in exploring opportunities in this region, please contact us for more information.
---
Championing Synergistic Growth
The Euro-Libyan Trade Center (ELTC), is a non-partisan, non-profit trade promotion agency working in cooperation with the GUCC to strengthen economic relations between Europe and Libya.
ELTC strategically positions itself as an enabler of transcontinental economic activities, offering a structured platform for entities with vested regional commercial interests. We are dedicated to enhancing operational capacities, broadening market access, and heightening the competitive index of enterprises within the region.
For tailored organisational strategy consultation, kindly reach us at +44 207 193 5556 or submit an inquiry via the provided contact form.
Follow us on: 
Ready to Elevate Your Business?
At the forefront of our mandate to drive economic development, we are dedicated to fostering meaningful partnerships with regional stakeholders, businesses, and professionals across diverse industries, charting a course towards a brighter, shared future.
For inquiries, please complete the form below or reach out to us at +44 207 193 5556