This week, the Libyan Education and Training Expo will take place in Tripoli. Organized by the Ministry of Education, the Expo is set to be a major event, with representatives from institutions all over the world attending. The aim of the Expo is to promote education and training opportunities in Libya and to encourage investment in the sector. This promises to be an important event for the future of Libyan education and we will be covering it closely.
Starting on the 18th of June, Tripoli's Sports City will hold the second-ever Libyan Education and Training International Expo. The event will last until the 20th of June and will have over 60 organisations, including: the British Council, Cyprus International University, Leeds Beckett University, Giga and Leptis Training, among others.
The forum will stimulate the Libyan educational capabilities, whilst it will facilitate the cooperation agreements between Libyan institutions and international organisations. Furthermore, it will also provide a valuable opportunity for youth Libyans to access education abroad.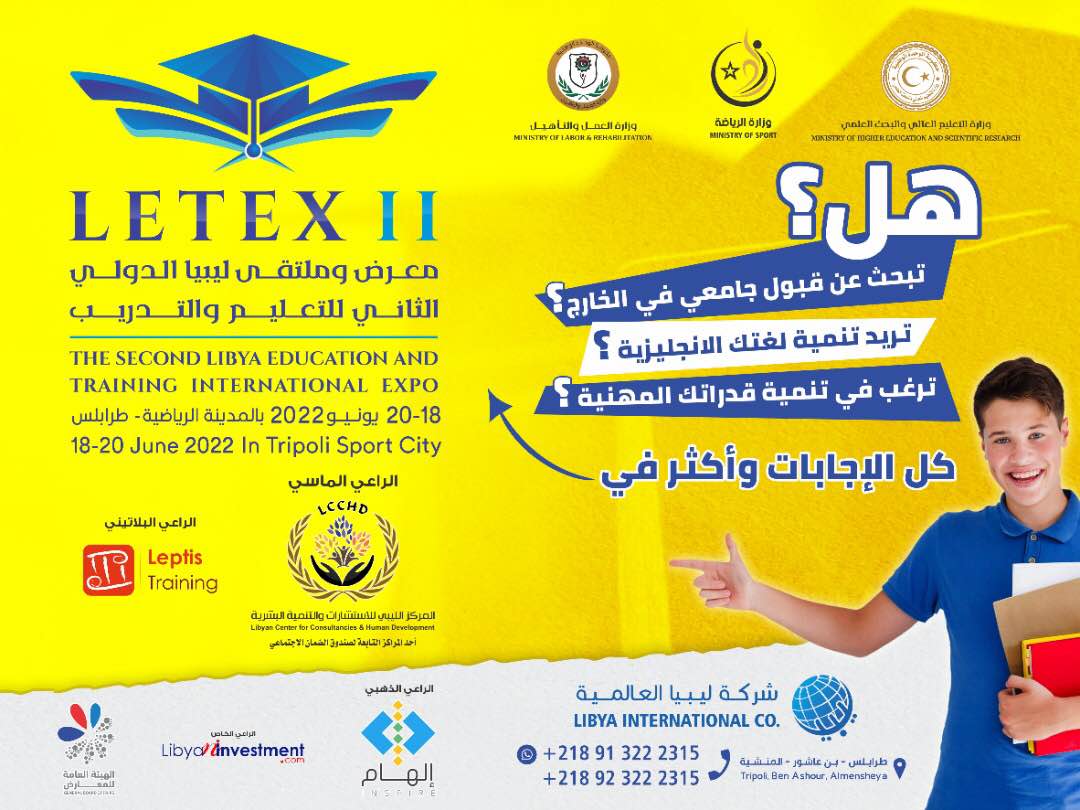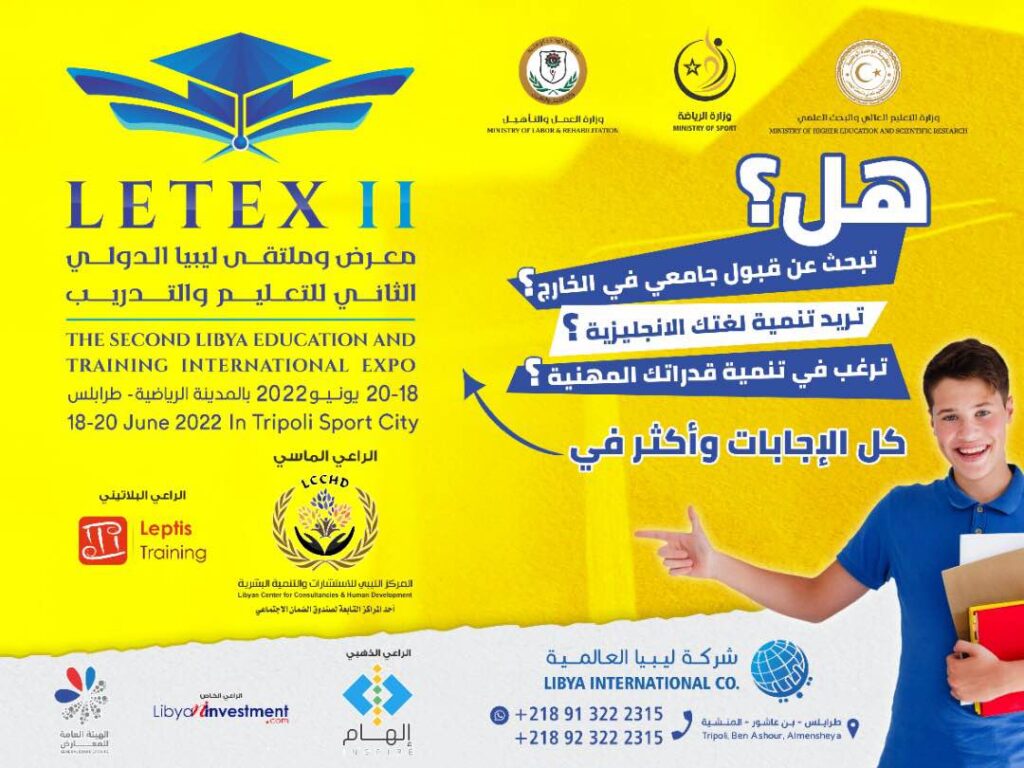 The Euro-Libyan Trade Center fully endorses this excellent opportunity to continue building a prosperous and inclusive future. Make sure you don't miss out – register now!
If you are interested in participating or assisting to the fair, please do not hesitate to contact us. We would be more than happy to help you.
---
Championing Synergistic Growth
The Euro-Libyan Trade Center (ELTC), is a non-partisan, non-profit trade promotion agency working in cooperation with the GUCC to strengthen economic relations between Europe and Libya.
ELTC strategically positions itself as an enabler of transcontinental economic activities, offering a structured platform for entities with vested regional commercial interests. We are dedicated to enhancing operational capacities, broadening market access, and heightening the competitive index of enterprises within the region.
For tailored organisational strategy consultation, kindly reach us at +44 207 193 5556 or submit an inquiry via the provided contact form.
Follow us on: 
Ready to Elevate Your Business?
At the forefront of our mandate to drive economic development, we are dedicated to fostering meaningful partnerships with regional stakeholders, businesses, and professionals across diverse industries, charting a course towards a brighter, shared future.
For inquiries, please complete the form below or reach out to us at +44 207 193 5556