The EU has just launched a 5 million Euros project – under the supervision and patronage of the Libyan Ministry of Economy and Trade, and the implementation expertise of France – to support development in Libya. This three-year project will facilitate doing business in Libya, whilst strengthening the state's capacity.
Strengthening Libyan State Capacity
"The launch of the E-NABLE project is necessary to support Libyan institutions to keep pace with the digital transformation happening in the world. Digitisation is the future because it supports creating a dynamic economy and contributes to supporting a new competitive private sector with good governance."
Said Mr. Mohamed Al-Huwaij, Minister of Economy and Trade in Libya.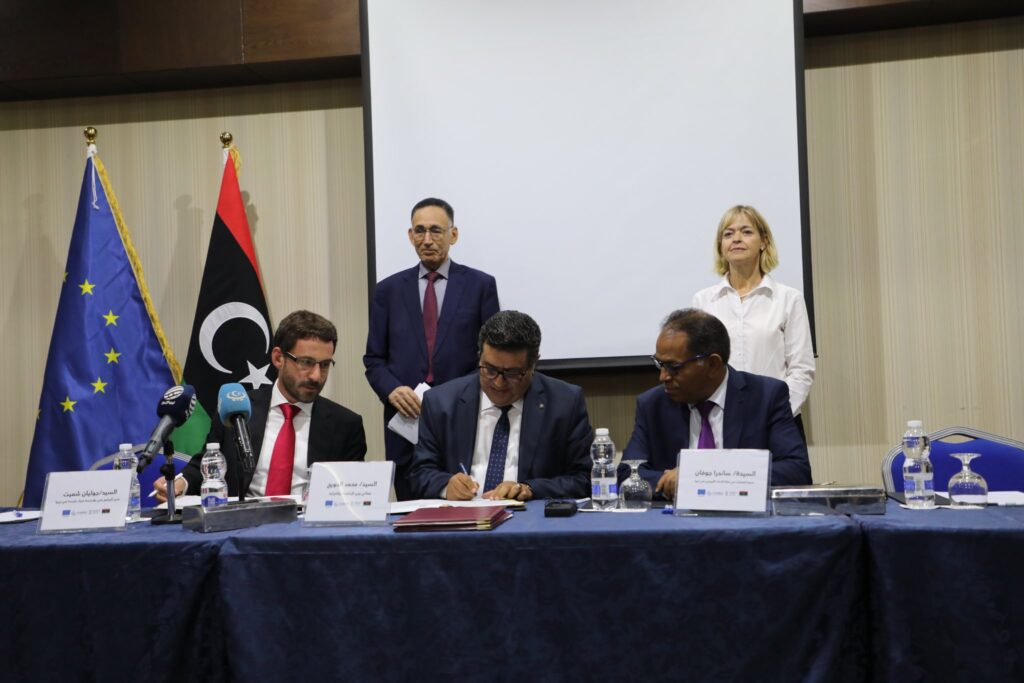 "Economic governance going digital is key for Libya's private sector to develop and the economy to grow. E-governance makes government services quicker and more efficient, so businesses and entrepreneurs can focus on their core tasks: business and innovation."

"Digitalisation and adapting governance systems to our digitalised world are key priorities for the European Union. We heavily invest in this area in Europe, and cooperate with partners around the world to bring the digital transformation forward – also in Libya."
Said EU Ambassador Jose Sabadell at the launch of E-NABLE in Tripoli today.
The 5 million Euros E-NABLE project will be implemented by Expertise France and involve key Libyan economic institutions, including the Ministry of Economy and Trade, Ministry of planning, Ministry of Finance, Central Bank of Libya and the Chambers of Commerce. It will also work with Libyan tech and telecommunication partners such as the General Information Authority, the Libyan Post Telecommunications & Information Technology Company (LIPTIC) and several public and private tech companies. The newly launched project will focus on three main aspects:
Strengthening the capacities of the Ministry of Economy and Trade and related institutions in designing public policies that support reforms and the creation of new businesses and foster domestic and foreign investment;
Supporting Libya in its digital transformation by creating a national digital strategy, digitalizing the public institutions' services and tools, and increasing the use of digital technologies in the Libyan economic institutions;
Facilitating access to finance by encouraging financial institutions to extend credit and financial solutions to SMEs and creating a conducive environment for microfinance and fintech in Libya.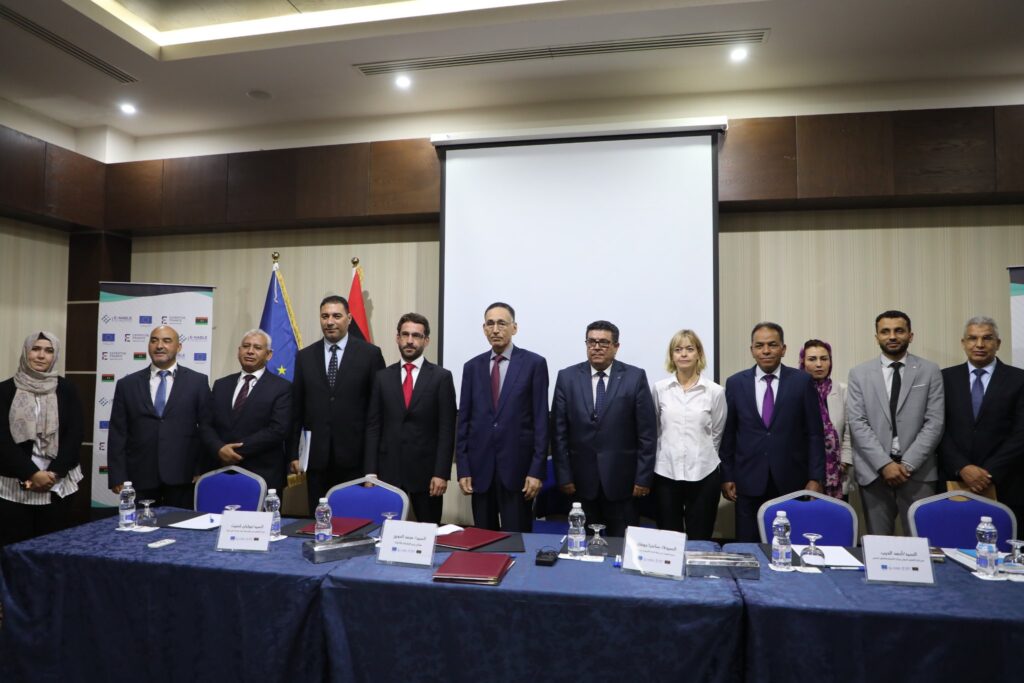 The inauguration ceremony was attended by the Director of Operations of the European Union Mission to the State of Libya, the Chairman of the Board of Directors of the General Information Authority, the Director of the Private Sector Development and Investment Department at the Ministry of Economy and Trade, and the directors of international cooperation departments in the Prime Minister and ministries Foreign Affairs, Finance, Planning, Director of the Banking Supervision Department at the Central Bank of Libya, Executive Director of the Federation of Libyan Industry, and Director of Programs at Expertise France.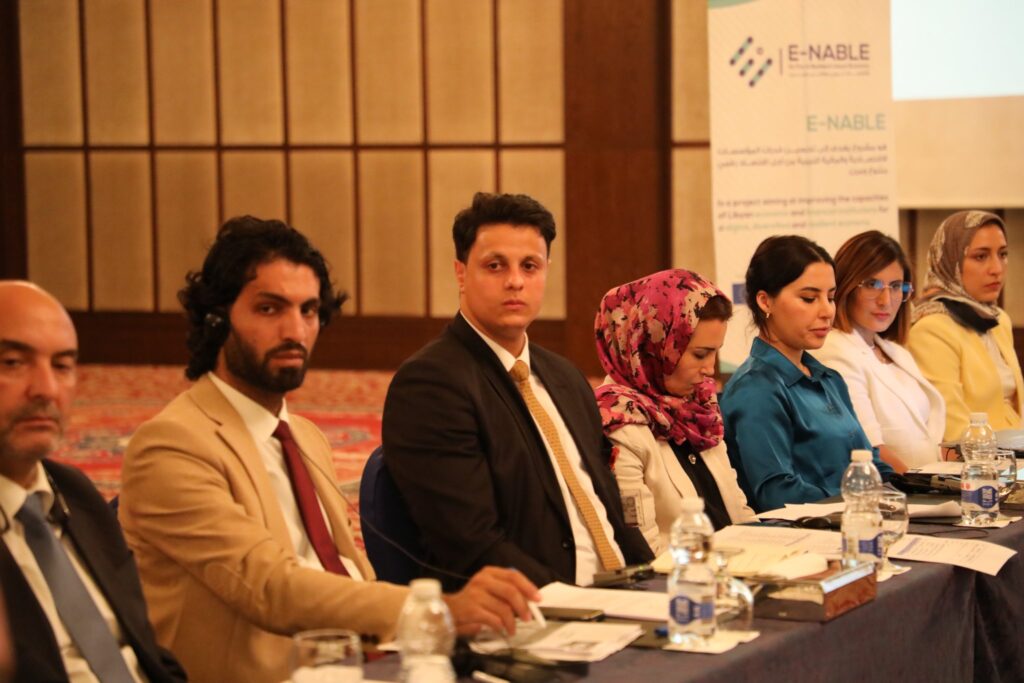 We advocate, connect, empower, inform, and fight for regional prosperity, serving as a catalyst for economic development and strong communities.
How can we help you?