In recent years, Algeria has worked diligently to diversify its economy away from hydrocarbon exports and promote industrial development. This includes implementing policies such as tax incentives and regulatory reforms to encourage the establishment and expansion of businesses in various sectors, such as manufacturing, construction, and services. The success story of BK Fire, a company based in Algeria that has successfully manufactured fire-fighting equipment in the country, is a great example of Algeria's commitment to industrialization. And with its own efforts to diversify its economy and promote industrial development, Libya has a lot to learn from Algeria's experience.
Algeria's Industrialisation: Its Rise
Algeria has a number of industries that have experienced growth in recent years, including the military, automotive, pharmaceutical, textile, food processing, and construction sectors.
The military industry produces a range of products for the armed forces, including weapons, vehicles, and equipment. The automotive industry in Algeria includes the production of vehicles and their components, and the country is home to several manufacturing plants and suppliers of automotive parts and components. A specific example includes the Mercedes G-Class SUV, which is manufactured in the country.
The pharmaceutical industry in Algeria has a number of manufacturing facilities that produce generic and specialty drugs, with some big names such as Saidal, and the textile industry produces clothing, home textiles, and industrial textiles. The food processing industry in Algeria produces a range of products, including grains, cereals, fruits, vegetables, and processed foods. The construction industry in Algeria is involved in the construction of buildings, roads, bridges, and other infrastructure projects; lead by companies such as Cosider.
BK Fire: A Case Study
BK is an Algerian company that produces fire-fighting equipment, allowing the nation to reduce its reliance on imported goods and foreign services. By developing their own manufacturing units, designs, machines, test benches, and even fire fighting robots (ICOSIUM), BK has been able to truly revolutionize the industry within Algeria thanks to their commitment to innovation.
What sets BK apart from other companies is their unique approach to customer service. Not only do they offer a wide range of products for customers around the world but they also work closely with them throughout the entire process – from concept design all the way through delivery – ensuring that each customer is completely satisfied with their product or service. They are also committed to providing high quality products that meet international safety standards while still being competitively priced.
Another key aspect of BK's success is their ability to adapt quickly and efficiently when it comes to meeting market demands. With an ever-shifting landscape in terms of technology and customer needs, BK has managed to stay ahead of the curve by continually innovating their products and services in order to meet these changing demands. This agility allows them to remain competitive in an increasingly crowded market while still maintaining their commitment to quality and safety standards.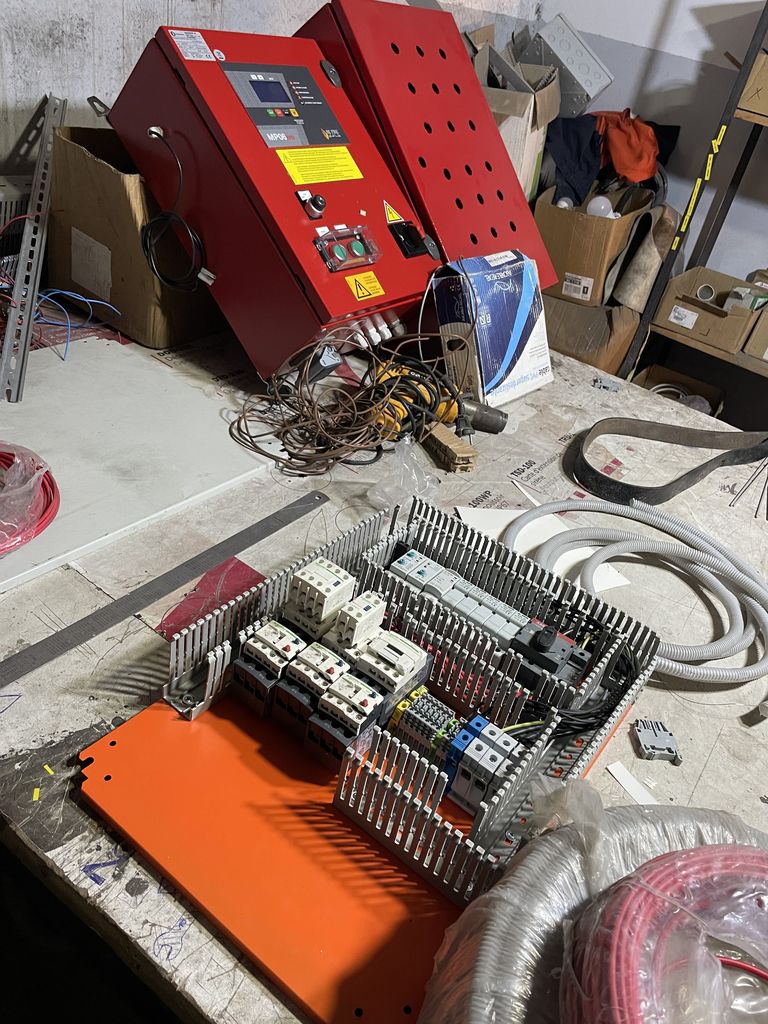 The Future is Yet to Be Built
BK's success story highlights just how dedicated Algeria is towards developing its own industrial sector through initiatives such as tax incentives and regulatory reforms. It also serves as a great example for other businesses looking to make an impact in this rapidly evolving industry.
By focusing on innovation and customer satisfaction as well as adapting quickly when needed, businesses can ensure that they remain competitive within a highly saturated marketplace while still delivering high quality products that meet international safety standards. With continued dedication from both private enterprises like BK as well as governmental institutions like those responsible for implementing these policies and incentives, there's no doubt that we will continue seeing more success stories in Algeria's industrial sector in the years ahead.
Libya, like Algeria, is working to diversify its economy and promote industrial development. The Euro-Libyan Trade Center is currently playing a key role as a bridge builder, helping to facilitate trade and investment between Libya and Europe. By looking to Algeria's experience and successes in promoting industrial development, Libya can gain valuable insights and ideas for its own efforts to diversify and industrialise. With the right policies and initiatives in place, Libya has the potential to make significant progress in these areas and build a stronger, more diversified economy.
---
Championing Synergistic Growth
The Euro-Libyan Trade Center (ELTC), is a non-partisan, non-profit trade promotion agency working in cooperation with the GUCC to strengthen economic relations between Europe and Libya.
ELTC strategically positions itself as an enabler of transcontinental economic activities, offering a structured platform for entities with vested regional commercial interests. We are dedicated to enhancing operational capacities, broadening market access, and heightening the competitive index of enterprises within the region.
For tailored organisational strategy consultation, kindly reach us at +44 207 193 5556 or submit an inquiry via the provided contact form.
Follow us on: 
Ready to Elevate Your Business?
At the forefront of our mandate to drive economic development, we are dedicated to fostering meaningful partnerships with regional stakeholders, businesses, and professionals across diverse industries, charting a course towards a brighter, shared future.
For inquiries, please complete the form below or reach out to us at +44 207 193 5556