The Euro-Libyan Trade Center (ELTC) wishes to express its profound sorrow and concern regarding the unprecedented devastation wrought upon Eastern Libya by Storm Daniel. As the calamity unfolds, the region witnesses an alarming loss of infrastructure, homes, and most grievously, over 6,000 precious lives. The uncertainty surrounding those still unaccounted for further intensifies the pain.
It is in these challenging times that the international community, organizations, and individuals are presented with the opportunity to manifest unity and support. ELTC firmly believes that through collaborative efforts and unyielding commitment, the path to restoration and healing can be expedited. Bearing witness to the massive disruptions in the life of our Libyan brethren, we are ardently motivated to act.
In recognizing the urgent necessity of immediate humanitarian relief, the ELTC stands unwavering in its commitment to contribute to and facilitate aid operations. Our extensive experience in agile response mechanisms and operations ensures that our intentions will be transformed into tangible aid swiftly. We urge every stakeholder, whether an organization or individual, to grasp the magnitude of this disaster and act with urgency and compassion.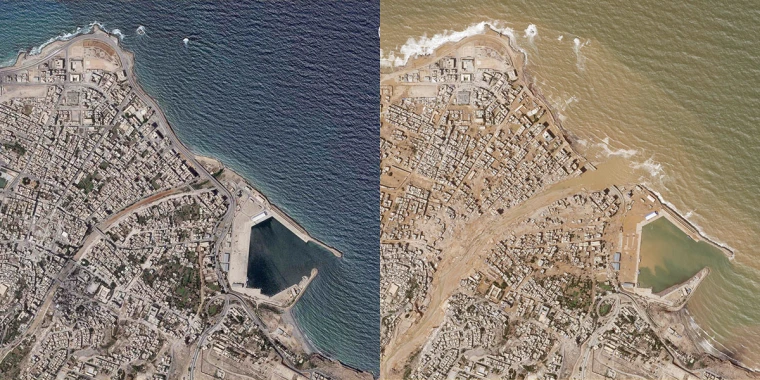 The international community
has risen to the occasion, exemplified by commendable initiatives like the GoFundMe campaign orchestrated by the non-profit organization, 'Libya in the UK'. This campaign is laser-focused on channeling funds to those local organizations working relentlessly on the ground in Eastern Libya, ensuring aid reaches the most affected and vulnerable.
The ELTC wholly endorses this effort, and for those who wish to contribute, further details can be found here: https://www.gofundme.com/f/eastern-libya-storm-emergency-appeal
For those residing in Libya
who are eager to play their part, the humanitarian initiative #غوث stands ready to channel your generosity to where it's most needed. With a dedicated system in place, they promise a seamless process, ensuring every contribution reaches its intended destination. To facilitate your donations, they are reachable via WhatsApp at +218 924 512 157.
It is worth noting that the spirit of resilience and unity demonstrated by the Libyan populace is truly commendable. It offers a beacon of hope amidst the trials. The ELTC, in its commitment to foster trade, growth, and prosperity, recognizes the grave importance of humanitarian actions at this juncture.
The choices we make and the actions we undertake today will inevitably shape the future of Eastern Libya. It is a collective responsibility we cannot and will not shy away from.
---
Championing Synergistic Growth
The Euro-Libyan Trade Center (ELTC), is a non-partisan, non-profit trade promotion agency working in cooperation with the GUCC to strengthen economic relations between Europe and Libya.
ELTC strategically positions itself as an enabler of transcontinental economic activities, offering a structured platform for entities with vested regional commercial interests. We are dedicated to enhancing operational capacities, broadening market access, and heightening the competitive index of enterprises within the region.
For tailored organisational strategy consultation, kindly reach us at +44 207 193 5556 or submit an inquiry via the provided contact form.
Follow us on: 
Ready to Elevate Your Business?
At the forefront of our mandate to drive economic development, we are dedicated to fostering meaningful partnerships with regional stakeholders, businesses, and professionals across diverse industries, charting a course towards a brighter, shared future.
For inquiries, please complete the form below or reach out to us at +44 207 193 5556